Dysport Injections Specialist in Canton, MI
Smooth out wrinkles and fine lines. Look and feel younger today! Talk to our team of professionals about the benefits of Dysport. Get the younger-looking skin with dysport injections offered at Prime Skin & Laser. For more information, call us or schedule an appointment online. We are conveniently located at 5748 N Canton Center Rd, Canton, MI 48187.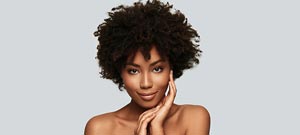 Table of Contents:
How does Dysport work?
What should I expect from my Dysport treatment?
Am I a good candidate for Dysport?

How does Dysport work?


Dysport is a form of cosmetic injectable made up of abobotulinumtoxina, similar to the widely popular Botox. It works similarly to Botox, in that it blocks the transmission of signals to the muscles that cause them to contract. When injected into specific areas of the face, it will help to smooth out wrinkles and fine lines. Dysport has been FDA-approved for the cosmetic treatment of moderate to severe frown lines that form between the eyebrows. It can also be used to smooth out additional lines on the face, including crow's feet at the corners of the eyes, and creases across the forehead, among other uses to improve the appearance of the face. It works by blocking the nerves and muscles from communicating, preventing the facial muscles from contracting. When the facial muscles contract, wrinkles appear in the skin that overlays the muscles.
 
Over time, with repeated muscle contractions, these wrinkles can form creases that don't smooth out the way they used to by blocking the muscles from making these contractions, not only preventing the wrinkles from showing when the patient smiles, frowns, or laughs. It will also help to smooth out the crease lines as the skin won't be wrinkling repeatedly for the creases to form. Like any other non-surgical cosmetic procedure to help minimize the signs of aging, Dysport is not a permanent solution. Results will typically last around four months before additional injections are needed to maintain the smooth appearance of the skin. Your Dysport certified specialist at Prime Skin & Laser can help you to understand what you can expect from Dysport based on your unique skin condition and the severity of the wrinkles and fine lines you are looking to get rid of.

What should I expect from my Dysport treatment?


Dysport is quickly and easily injected into the face in targeted areas at a certified practitioner's office. The treatment itself takes roughly 20 minutes and has practically no downtime so patients can continue with their day following their treatment. You can expect to see the results from your Dysport injection within a few days to a few weeks following the injection as the formula works its way through the muscles. Results from Dysport will typically last about 4 months, meaning they are not permanent and repeated injections will be needed to maintain your results. Some people may experience mild side effects from the injections, such as pain, bleeding, bruising, swelling, redness, and tenderness, however, these are typically mild and will clear up on their own within a day or two.
 
Dysport is a cosmetic treatment, therefore most insurance companies will not cover the cost of it as part of a health benefits plan and patients should be prepared to pay for the cost of the injections out of their pocket. Most Dysport patients will tell you that the cost is worth it to have smooth skin that doesn't wrinkle or crease when they make a variety of facial expressions, making them appear younger. Talking through your treatment options with one of the specialists at Prime Skin & Laser will ensure you know what to expect from your Dysport treatment, including what the results will be, how long they'll last, and how much the treatment will cost. They will also go over the risks and benefits so you can make the best decision for you.

Am I a good candidate for Dysport?


Dysport has been approved by the FDA for injection into the face and is therefore considered to be safe for most adults. Like any form of medication or substance introduced to the body, there is the chance of contraindication and patients should always discuss their plans for treatment with both their primary care physician and a trained and experienced specialist.
 
This will ensure that the Dysport injections aren't going to create a conflict with other medications you are currently taking or aggravate an existing medical condition. Women who are pregnant or breastfeeding should avoid Dysport and any other kind of injectable anti-aging treatment as the effect on babies through their mother is unknown. For patients who are not good candidates for Dysport, there are many other anti-aging treatment options available that the team at Prime Skin & Laser can tell you about to find the best one for you. We serve clients from Canton MI, Westland MI, Plymouth MI, Wayne MI, Superior Charter Twp MI, Frain Lake MI, Romulus MI, Belleville MI, Ypsilanti MI, and Van Buren Charter Township MI.

We look forward to seeing you soon here at Prime Skin & Laser!