Ultherapy Treatment Specialist in Canton MI
Lift and tighten the skin on your brow, chin, and neck by Ultherapy treatment offered at Prime Skin & Laser. For more information, call us or schedule an appointment online. We are conveniently located at 5748 N Canton Center Rd, Canton, MI 48187.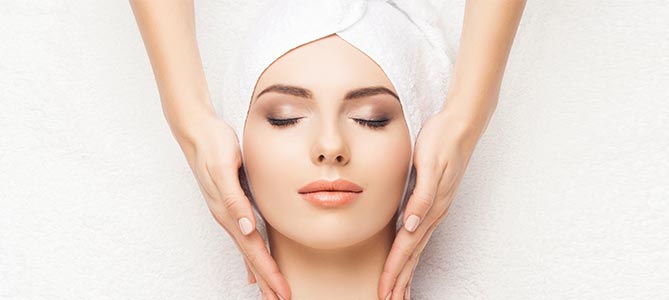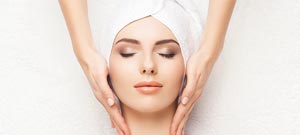 Table of Contents:
What is Ultherapy?
How does Ultherapy work?
What are the benefits of Ultherapy?
Who is a good candidate for Ultherapy?
In the quest for a more youthful appearance, the emergence of skin tightening technologies (otherwise known as facelifts) have become more popular since their inception in the early 1900s. Over the years, techniques have evolved, and since being FDA-cleared in 2009, Ultherapy has become the procedure of choice for those seeking the benefits, but none of the associated risks, of a facelift.
What is Ultherapy?


Ultherapy is the only FDA-approved, non-invasive procedure that lifts the brow, chin, and neck, as well as improves lines and wrinkles on the upper chest. It provides a non-surgical alternative to a facelift (thus reducing the need for more invasive techniques, and the risks thereof) by using ultrasound technology to boost the production of collagen, the natural protein responsible for giving our skin its youthful firmness and elasticity.
How does Ultherapy work?


Ultherapy, also known as ultrasound therapy, uses micro-focused ultrasound (MFU) energy with real-time ultrasound images and is the only device of its kind able to picture the layers beneath the skin using ultrasound visualization technology. Before the procedure, the area to be treated is thoroughly cleaned, an ultrasound gel is applied, and the hand-held device is placed on the skin. This specialized device transmits ultrasound energy to the same skin depths that cosmetic surgeons treat during surgical facelifts. The ultrasound bypasses the surface of the skin and heats up the skin tissues underneath it using a process called thermocoagulation which stimulates new collagen and elastin proteins. The procedure can last up to 30 to 90 minutes depending on the area to be treated. Treatments on the chest take about 30 minutes with the face and neck areas taking between 60 to 90 minutes. Patients may experience heat or tingling sensations during treatment while the energy is being delivered.
What are the benefits of Ultherapy?


As it is a non-surgical procedure, the number one benefit of an Ultherapy treatment has to be its non-invasiveness. Ultherapy not only results in a significant improvement to the appearance of sagging skin, but it also comes without the potential risks inherent with the use of anesthesia, invasive surgical techniques, or postoperative complications. Some other benefits of Ultherapy are:

• It's customizable – the ultrasound imaging used in an Ultherapy treatment allows the medical professional to visualize the layers beneath the skin which means that the heat can be directed to specific areas.

• There is no downtime – although the skin can appear red or flushed immediately following a treatment, patients are able to return to their day with no restrictions on activity. In the week following treatment side effects can include slight swelling, tingling, or tenderness in the treated areas, though most people report these as being mild if they occur at all.

• Natural-looking results – Ultherapy results are gradual and become apparent in the first month after treatment, so there is no obvious 'before and after. Full results are usually seen three to six months following treatment.

• Long-lasting – because Ultherapy is used to rejuvenate collagen deep within the skin, it essentially pauses the aging process in those areas; most people will see their results last for around two years.
Who is a good candidate for Ultherapy?


Ultherapy is most beneficial for clients who would like to correct mildly sagging skin or tighten up areas that are starting to show fine lines and wrinkles. For best results, the skin should not have too much sun damage or be too loose. A good candidate should also be in good health and have realistic expectations for the procedure. Discussions with your medical professional will determine if you are a good candidate for Ultherapy.

If you would like to learn more about Ultherapy, contact Prime Skin & Laser today. We serve clients from Canton MI, Westland MI, Plymouth MI, Wayne MI, Superior Charter Twp MI, Frain Lake MI, Romulus MI, Belleville MI, Ypsilanti MI, and Van Buren Charter Township MI.