Laser Fat Removal Treatment in Canton, MI
If you have stubborn pockets of fat that have not responded to proper diet and regular exercise, come to Prime Skin & Laser for our laser fat removal treatment! Contact us today for more information or schedule an appointment online. We are conveniently located at 5748 North Canton Center Road, Canton, MI 48187.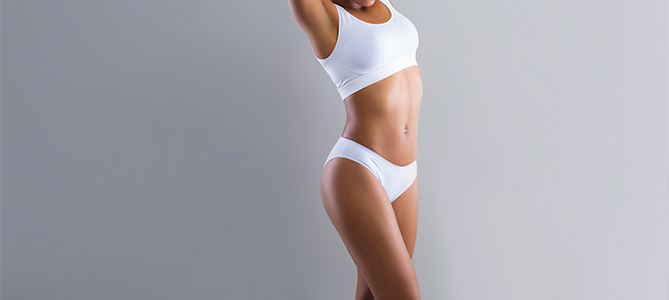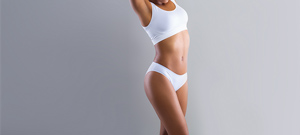 Table of Contents:
Does laser work to remove fat?
How much fat can a laser remove?
Where does the fat go after laser treatment?
What is aftercare?
Laser fat removal is a medical treatment that uses high-powered light to destroy fat cells. After destroying fat cells, they are removed from the body via their natural waste removal processes. This is one of the most popular fat removal procedures and has become a favorite alternative to more invasive procedures like liposuction. The treatment may be combined with other strategies, such as radiofrequency, to maximize fat cell destruction and achieve a more sculpted physique.
Does laser work to remove fat?


Laser fat removal works by generating a pulse of light that transfers energy to the fat cell. The energy is absorbed by the fat cell and causes it to die. The body then disposes of the fat cells via the natural removal systems, including the digestive and lymphatic systems. Laser fat removal is a very effective and safe way to get rid of excess fat accumulation around the midsection, hips, thighs, and under the arms.

How much fat can a laser remove?


The amount of fat that can be removed via laser fat removal is different in every situation and depends upon a number of factors unique to each patient, including:

• The patient's overall body fat percentage
• The desired results of the patient
• The number of treatments received
• The lifestyle of the patient
• The metabolism of the patient
• Distribution of body fat
• From where the fat is being removed
• How the patient responds to the treatment

Although the results can vary significantly based on the aforementioned factors, most people who have this treatment can expect to lose around 25 pounds or the equivalent of a whole pant size. 25 pounds is only the average; some people can lose as much as 40 pounds, while others may only lose around 15 pounds. The patient's metabolism plays a large role in how effective the treatment will be; those with slower metabolisms may experience less pronounced results, whereas people with faster metabolisms may experience more noticeable results. It is also important to note that the areas treated have a significant effect on the results of the treatment; patients may experience less fat loss in areas such as the arms or thighs and may experience more in areas such as the abdomen and hips, depending on the total amount of fat in each area.

Where does the fat go after laser treatment?


Laser treatments specifically target fat cells, leaving the other cells, such as the skin and muscle cells, untouched. After the fat cells have been treated with a laser, they are broken down into smaller components, effectively rendered destroyed. These particles are removed from the body via its natural mechanisms; some parts, such as proteins or amino acids, may also be reused in other areas. While the fat cells are gone forever, unable to store any more lipids, new fat cells can form if the proper lifestyle modifications are not implemented. For example, even if a patient loses 30 pounds of fat, if they continue to eat unhealthy foods and live a sedentary lifestyle, fat cells will inevitably begin to accumulate, resulting in collections of fat that need to be removed in the same manner.

What is aftercare?


There are no serious side effects or long recovery times after laser fat removal, therefore there are no special aftercare instructions. However, in order to maintain results, patients who receive this treatment should also commit to a healthy diet and exercise routine. This includes staying active and engaging in a 30-minute exercise at least three times a week. In regard to diet, patients are often recommended to eat a range of fruits and vegetables, plenty of healthy protein and healthy fats, as well as to avoid carbohydrates and sugars—especially refined grains and starches.
 
Call us today to book an appointment with our laser fat removal treatment specialist, or visit our clinic conveniently located at 5748 North Canton Center Road, Canton, MI 48187. We look forward to serving you! We serve clients from Canton MI, Westland MI, Plymouth MI, Wayne MI, Superior Charter Twp MI, Frain Lake MI, Romulus MI, Belleville MI, Ypsilanti MI, and Van Buren Charter Township MI.