HydraFacial Specialist in Canton, MI
A HydraFacial is a facial treatment that effectively blends hydration and exfoliation your skin. Learn more about the benefits of HydraFacial at Prime Skin & Laser.

Contact us

today for more information or schedule an

appointment online

! We are conveniently located at

5748 N Canton Center Rd, Canton, MI 48187

.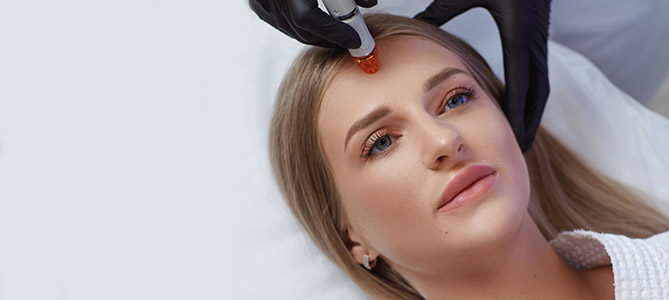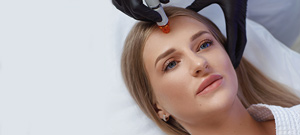 Table of Contents:
What is a HydraFacial?
How does a HydraFacial work?
What is a HydraFacial good for?
How often can I get a HydraFacial?
What is a HydraFacial?


HydraFacial is a new sought-after facial treatment using a patented device to deliver exfoliation, cleansing, extraction, and hydration within one treatment to the face. This new invigorating system uses a vortex swirling technique to deliver hydration and remove dead skin dirt, debris, and any impurities while cleaning and soothing your skin.

HydraFacial offers 4 facial treatments in one, as it cleanses then exfoliates with a gentle chemical peel, then uses a vacuum suction extraction method, and finishes with a hydrating serum. These steps were created to deliver a facial treatment like no other applying different effects depending on your skin type, the HydraFacial provides consistent results that can be used on all skin types.
How does HydraFacial work?


HydraFacial treatments take around 30-45 minutes to complete. During your appointment you will go through 4 phases, they include:

Cleansing and Exfoliation
The first step is to clean and exfoliate the face with our HydraFacial cleansing vortex and hydra peel tip, this wand will gently cleanse and exfoliate the skin removing any dead skin cells and sebum.

Chemical Peel
The second step will use a different wand tip, and the device will offer a gentle chemical peel. This mix of salicylic and glycolic acids will provide a non-irritating gentle yet effective chemical peel.

Extraction
In the third step, the device's tip will change and provide a powerful but painless vortex vacuum suction to remove any blackheads and other impurities from your pores.

Hydrating Serum
Finally, in the fourth step the final wand will be applied to provide a soothing antioxidative, and hydrating serum that includes peptides and other beneficial nutrients that will work wonders for your skin by detoxifying, rejuvenating, and hydrating.
What is HydraFacial good for?


Unlike traditional facial methods, HydraFacial offers your skin a gentle cleansing and rejuvenating experience that you may have never had previously without any of the pain during or after the treatment.

The treatment itself is a great option for people with a wide variety of skin concerns that they want to be addressed, at different ages, giving your skin many added benefits.

Some of the many benefits that HydraFacial offers include:

Works on all skin types and for all ages
Whether you have more sensitive skin or some acne, it could be dry or even oily, aging skin, or younger skin, the HydraFacial system will work for you.

Consistent
No downtime required
Immediate results shown
How often can I get a HydraFacial?


Each individual will be offered a different recommendation based on their skin type, as well as the issues their skin faces. However, with that being said, we normally recommend clients who previously have never had a facial or other hydra-care facial routines done in the past to start with 2-4 HydraFacial treatments per month for the first three months. This is to establish a baseline routine for your facial skin health. Once you have a baseline in place, you will be able to move on to a once-a-month appointment treatment routine.

During your routine treatments, if you end up missing treatment or having issues where you are noticing more problems occurring, talk to your specialist about this, so we are able to change up your routine to better help your face get back to being clear, healthy, and happy. Prime Skin & Laser wants you to look and feel your nest, which is why our medical spa offers services such as HydraFacial as well as other treatment options.

Contact Prime Skin & Laser today to book your HydraFacial appointment or simply book an appointment online. We look forward to serving you! We serve clients from Canton MI, Westland MI, Plymouth MI, Wayne MI, Superior Charter Twp MI, Frain Lake MI, Romulus MI, Belleville MI, Ypsilanti MI, and Van Buren Charter Township MI.