Morpheus8 Skin Tightening Treatment Specialist in Canton, MI
Morpheus8 is a safe, effective, and non-surgical treatment for skin tightening. It tightens saggy pockets of skin, reduces fine lines and wrinkles, and improves the appearance of scarring. You can make your skin look younger with this easy, non-invasive procedure offered at Prime Skin & Laser.

Contact us

today or schedule an

appointment online

! We are conveniently located at

5748 N Canton Center Rd, Canton, MI 48187

.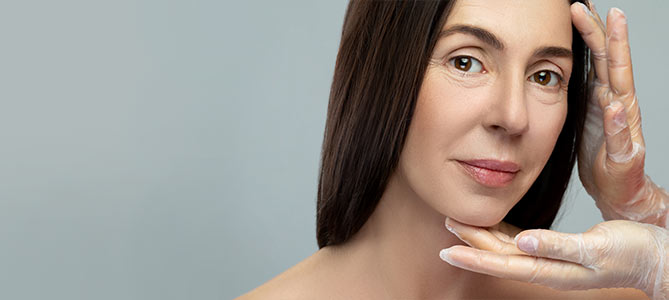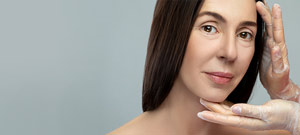 Table of Contents:
What does Morpheus8 treatment do?
What areas can Morpheus8 treat?
How many treatments will I need?
How long do results last?
How to find a good Morpheus8 treatment specialist in Canton Michigan?
The field of cosmetic procedures is ever-expanding, reaching new territory with cutting-edge technologies and a combination of tried and true treatments. Cleared by the FDA, Morpheus8 delivers RF energy deep into the skin via ultra-thin needles, creating micro-wounds that stimulate the body's natural healing abilities. This treatment has a wide variety of uses, from tightening skin and reducing the appearance of wrinkles, to fading stretch marks and healing acne scars.
What does Morpheus8 treatment do?


The Morpheus8 treatment is effective at eliminating fine lines, wrinkles, and puffiness to restore a more radiant and youthful appearance to one's complexion. It uses a combination of radiofrequency (RF) technology and non-invasive microneedling to get rid of loose, saggy skin on the abdomen, back, arms, legs, face, and neck. It is quick and painless and does not come with the risks and recovery periods that invasive procedures do. In addition to this, most patients see a significant difference after just one treatment, although results can be maintained with follow-up sessions.
What areas can Morpheus8 treat?


Morpheus8 can treat the following areas:

• Face
• Neck
• Chest
• Arms
• Legs
• Abdomen
• Buttocks

Essentially, any area of the body that shows skin irregularities can benefit from this treatment, such as wrinkles, fine lines, furrows, sun damage, discoloration, scarring, stretch marks, or rough texture. This is only one of the reasons why so many people love Morpheus8. It can be used almost anywhere on the body, including sensitive areas, like the skin underneath the eyes, the cheeks, and the thighs.
How many treatments will I need?


While a single Morpheus8 treatment can provide astonishing results, multiple sessions are often recommended to achieve the best outcomes. This will vary from client to client and depends on several factors, such as the client's cosmetic goals, the number of areas being treated, and the condition of the areas being treated. On average, most clients get the most benefit from three to four treatments, each spaced three to five weeks apart.
How long do results last?


The results from Morpheus8 are long-lasting. While many clients see a noticeable improvement right away, results will continue to improve for up to three months after the initial session since RF technology helps boost collagen production over time. It is also safe to receive other aesthetic treatments alongside Morpheus8 in order to enhance the results. The duration of results is highly dependent on lifestyle factors such as diet, exercise, and sun exposure; individual metabolism and family history also play a large role in determining how long the results will last.
How to find a good Morpheus8 treatment specialist in Canton Michigan?


If you are looking for a good Morpheus8 treatment specialist and live in or around Canton Michigan, it is important to find a clinic with a certified professional in order to achieve the most desirable results. While clinicians can perform the procedure, the experience of a registered nurse practitioner like ours makes a huge difference in quality and professionalism. Our registered nurse practitioners have been practicing aesthetic medicine with dedication and are well-versed in dozens of different treatments, procedures, and therapies. Visit us today for top-quality treatments with results you can trust!

Prime Skin & Laser is dedicated to providing you with all of your Morpheus8 treatment needs. Our registered nurse practitioner has experience performing a wide variety of cosmetic treatments and can help you achieve the look your desire! Contact us today to book an appointment with our Morpheus8 treatment specialist, or visit our clinic conveniently located at 5748 N Canton Center Rd, Canton, MI 48187. We look forward to serving you! We serve clients from Canton MI, Westland MI, Plymouth MI, Wayne MI, Superior Charter Twp MI, Frain Lake MI, Romulus MI, Belleville MI, Ypsilanti MI, and Van Buren Charter Township MI.