Skin Tightening Treatment Specialist in Canton, MI
If you are looking to tighten your aging skin, make it look more radiant, smoother, and more youthful. Then our skin tightening treatment is for you. Contact us today at Prime Skin & Laser to learn more or schedule an appointment online. We are conveniently located at 5748 N Canton Center Rd. Canton, MI 48187.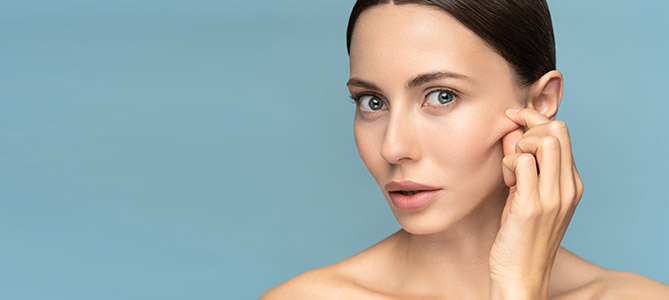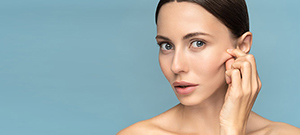 Table of Contents:
What is skin tightening?
Does skin tightening really work?
What are the benefits of skin tightening?
Where do I get skin tightening treatment in Canton, MI?
Prime Skin and Laser offers the most advanced skin tightening treatments, as well as many other treatments to our patients. We offer these innovative, in-office procedures to allow you to see results sooner without the need for plastic surgery.
What is skin tightening?

Skin tightening is an advanced cosmetic treatment that focuses on the deepest wrinkles and sagging skin, without the need for invasive surgeries, pain, and no downtime. Our skin-tightening technology is one of the newest and most advanced non-surgical cosmetic procedures available on the market today. Skin tightening treatments have been proven to be highly effective to tighten any loose or sagging skin while also lifting it.

Our skin tightening treatments provide showstopping red carpet facelift results, without the need for anesthesia, plastic surgery, or extreme downtime. This treatment is able to shed years off of your appearance in as little as one treatment. This treatment is one of the top techniques available in the industry due to its almost immediate treatment results. Many of our patients have posted that they are able to attend events immediately after getting a treatment done.
Does skin tightening really work?

Skin tightening works by providing a more youthful-looking appearance, with the skin acting like it has sherd years off of it. This treatment needs no surgery, or downtime, as it is commonly used for patients looking to enhance their youthful appearance, with a radiant glow.

This technology is able to extend deeper into the layers of the skin, making sure no area that is being treated gets less attention than others. We do this to ensure maximum as well as consistent results for each and every treatment.

Results from skin tightening treatments will vary depending on each individual; however, you can expect to see your initial results last anywhere up to six months after your treatment. It's best to book follow-up appointments with our clinic to see these results be continued and to keep your skin looking its best. We advise you to:

• Protect your skin from the damaging sun with SPF 50+
• Quit smoking
• Stay hydrated by drinking plenty of water
• Avoid overwashing the area you got treated
What are the benefits of skin tightening?

Our skin tightening treatments provide many benefits to all of our patients including:

• No need for surgery
Our skin tightening treatments focus on nonsurgical skin tightening, which involves minimally invasive and non-invasive treatment options to tighten the skin for long-lasting and beautiful results.

• Convenient treatment
Skin tightening treatments at our clinic can be easily performed in around 20 to 60 minutes per treatment. This is done as a convenient way to get skin tightening treatment for every busy person's schedule.

• Natural-looking results
Our skin tightening treatments provide no force required, as well as no stretch. It instead utilizes a much different approach to tighten the skin, to help rejuvenate and tighten in a more natural way.

• Faster recovery times
Many of our patients want faster recovery time treatment options so they can get back to doing the things they need and love quicker. This is why the skin tightening treatment offered here at Prime Skin and Laser focus on providing our patients treatment options that work with their busy life.

• Less complications
Due to our skin tightening treatment being non-surgical, the risk of complications like scaring or infection is much less to almost none compared to other treatments available.

Where do I get skin tightening treatment in Canton, MI?

If you're looking for a clinic that provides top-quality treatment options, with educated, knowledgeable, and caring staff, look no further than Prime Skin and Laser. Our clinic provides skin tightening treatments to patients residing in Canton, MI and surrounding areas. Contact us today to learn more about how our skin tightening treatment can help you, as well as how to book an appointment. We serve clients from Canton MI, Westland MI, Plymouth MI, Wayne MI, Superior Charter Twp MI, Frain Lake MI, and Van Buren Charter Township MI.