Botox & Fillers Injections Specialist in Canton, MI
Our Registered Nurses and Nurse Practitioners specialize in lip fillers and certified in the Russian technique, with over 7 years of experience in injecting. Relinquish fine lines and wrinkles, while restoring lost volume to the face to see a much more youthful appearance. Learn more about our Botox and dermal filler injections by visiting us at Prime Skin & Laser. You can also call us for more information or schedule an appointment online. We are conveniently located at 5748 N Canton Center Rd, Canton, MI 48187.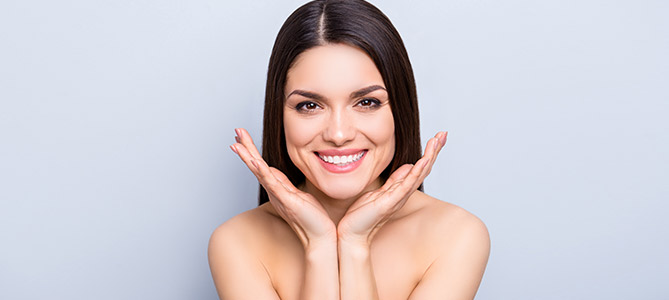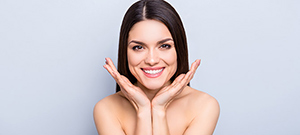 Table of Contents:
What is Botox?
How does Botox work?
What is a filler?
How long do fillers last?
What is Botox?

Botox injections are considered a cosmetic injectable that has been used for years to help treat the signs of aging and wrinkles within individuals. Botox is a well-known worldwide injectable that is made up of the bacterium clostridium botulinum. While there are other cosmetic injectables that provide similar results as Botox, these names are not as well-known as Botox and have not been around as long as Botox.

Botox became well known due to the worst kept secret that celebrities and others in Hollywood. Time and time again famous celebrities and well-known and respected individuals in the Hollywood market continuously use Botox to help treat their fine lines and wrinkles, which helped boost the name to become a household friend.
How does Botox work?

Botox is used to reduce the surfacing of wrinkles and fine lines within the face. However, over time the medical industry has seen that Botox as a great injectable to help treat other medical conditions including neck spasms, excessive sweating, overactive bladder, lazy eye, and may also be able to help prevent individuals from dealing with chronic migraines.

Botox is known medically as a toxin by the name of onobotulinumtoxinA, this medically cosmetic injectable helps to temporarily stop the muscles within the area that is injected from moving. Prime skin and laser use Botox cosmetic injections as an anti-aging treatment for facial fine lines and wrinkles. Once the treatment has been completed, you may start to see the effects of cosmetic injections starting to work around one to three days after. Depending on the area that is being treated, normally you will see the injection work for up to three months or longer. Botox is not meant to be a permanent fix for your wrinkles and fine lines, Botox is a temporary solution, meaning you will need to have maintenance injections done to continuously see the results.

The main areas that Botox cosmetic injections are used to treat include:

• Forehead lines
• Frown lines
• Crow's feet
• Smoker's lines
• Marionette lines
• Chin dents
• Browlift
• Vertical platysma bands

When booking your appointment for Botox injection treatments with us, you will notice minimal discomfort and the fact that our Botox treatments do not require any anesthesia a recovery time. Many of our patients come to us during their lunchtime breaks, or after work as the treatments do not take very long and provide the ability to get Botox done and move on to other activities.

Botox is meant to help as a preventative measure to aging, as well too reduce the look of fine lines and wrinkles as we continue to age. Aging is inevitable, everyone continues to age, Botox helps improve the look of aging in our patients.
What is a filler?

Fillers or also known as dermal fillers, which is cosmetic filler to help relinquish fine lines and restore lost volume by providing fullness to the face. As we start to notice aging in the face, with the subcutaneous fat reducing as we age, it takes away our natural fullness of the face. With that layer gone, the facial muscles are then able to be much closer to the surface of the skin previously, making the lines in her face more noticeable when we make facial expressions.

On top of all that, facial skin also begins to lose elasticity with age. This is where we start to notice more sagging and drooping of the facial skin. Fillers are able to improve all of these aging aspects, whether the factors of our aging skin care due to age, sun exposure, lifestyle, and hereditary.
How long do fillers last?

How long a filler will last will depend on the brand of filler you end up going with at the time of treatment. Each filler is a temporary solution, that helps maintain a more youthful, and smoother appearance. To decide which filler would be best for you, contact our clinic today to book a consultation appointment.

Visit Prime Skin & Laser, if you want to more about Botox & filler injections. Call us today for or schedule an appointment online. We serve clients from Canton MI, Westland MI, Plymouth MI, Wayne MI, Superior Charter Twp MI, Frain Lake MI, and Van Buren Charter Township MI.