Causes of Facial Aging and How Botox Can Help in Canton, MI
Facial aging is caused by a number of factors, but Botox is here to the rescue. Botox can help reduce the signs of aging. Botox injections are proven to combat common signs of aging, such as the reduction of wrinkles and fine lines. Learn more about the benefits of Botox today at Prime Skin & Laser. Look younger and feel more confident with Botox! For more information, contact us for more information or schedule an appointment online. We are conveniently located at 5748 N Canton Center Rd, Canton, MI 48187.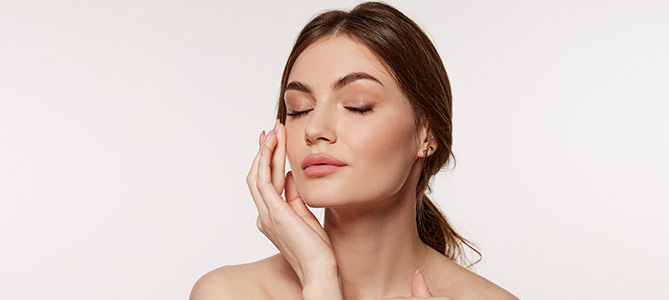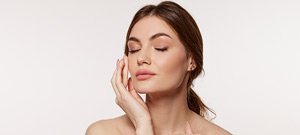 Table of Contents:
Does Botox help with aging?
How can Botox improve your face?
How does Botox make you look younger?
Does Botox help with aging?


Botox is a kind of injection that is primarily used in dermatology. Botox works by weakening or paralyzing the muscles of the face. This injection can help with a person's aging process by getting rid of any wrinkles or fine lines on a person's face, which may contribute to a person's aging process.
 
There is often a genetic link to a person's aging process in certain areas of the face, and using Botox injections can help counteract that, even at a young age. People as young as twenty years of age have been known to help with small signs of aging and prevent the aging process from continuing.
 
Continuing on from the 20s, people receiving Botox are using it to correct more noticeable signs of aging. One last effective treatment that can be used to help promote a healthy and youthful appearance of the skin is Dermal Fillers. These were originally designed to help relieve and restore lost volume to the face that can be caused by wrinkles. Dermal fillers can help make the skin look firm, youthful, and smooth. Dermal Fillers are not a permanent option, so regular appointments help maintain the results of the procedure.
How can Botox improve your face?


Botox can help improve the face by removing and masking the signs of aging. Botox injections are a kind of drug that is made from a toxin named the bacterium clostridium botulinum. Medical professionals are licensed to use this for the temporary smoothing of skin wrinkles, improving your appearance, and even used to help block sweat glands that may cause a person to sweat profusely.
 
Botox can also help improve the face by smoothing out any imperfections that a person may not want to see. Botox helps with wrinkles on the forehead or on the cheeks, and it is also used for lines around the mouth. Lines around the mouth can be caused by smiling, constant facial expressions, smoking, and much more.
 
Botox targets the muscles in the face and causes temporary paralysis, which prevents the appearance of wrinkles and lines. Frequently receiving Botox injections can prolong the paralysis and further prevent any new lines or wrinkles from forming, which can lead to the aging process developing further.
How does Botox make you look younger?


Botox helps produce a younger appearance in people by helping reduce the number of blemishes and imperfections a person may suffer from. When a person goes through the aging process, their facial muscles become more relaxed. The relaxed muscles in the face over time can cause drooping, wrinkles, blemishes, sagging, chronic under-eye circles, and much more. Botox causes the muscles to not contract when used on the face. Botox provides a plumped and healthier look to the skin and reduces the risks for underlying causes of aging.
 
Preventative Botox injections are an option for the younger generation to use and help them mask the signs of aging in people in their 20s. It works the same way by masking the signs of aging such as wrinkles or smile lines, providing a smooth, glowing look to their skin, and helping to prevent any future wrinkles or lines from forming. It is important to be aware of how much Botox a person uses. If a person gets too many Botox injections, it can counteract the desired effect of giving a youthful look to a person's appearance and cause them to appear older.
 
If you are a person or you know a person who has an interest in learning more about Botox injections and how they may work for you, reach out to our team at Prime Skin & Laser.
 
Our team is composed of many different medical professionals who are specially trained in working with Botox injections and have worked with them for many years. We enjoy working with individuals who want to spice up their appearance and want to enjoy a more youthful appearance. Contact us today and allow us to be a part of the journey where you fall in love with the skin you are in all over again. We serve clients from Canton MI, Westland MI, Plymouth MI, Wayne MI, Superior Charter Twp MI, Frain Lake MI, Romulus MI, Belleville MI, Ypsilanti MI, and Van Buren Charter Township MI.