Benefits of Microneedling Treatment in Canton, MI
Microneedling is a less invasive skin treatment. Thin needles are used by your healthcare professional to make tiny holes in the top layer of your skin. Damage stimulates your skin's healing process, causing it to create more collagen and elastin. These proteins maintain the firmness and smoothness of your skin. Microneedling helps with acne, scars, sun damage, and stretch marks. Visit Prime Skin & Laser to get specialized care. For more information,

contact us

or schedule an

online appointment

. We are conveniently located at

5748 N Canton Center Rd, Canton, MI 48187

.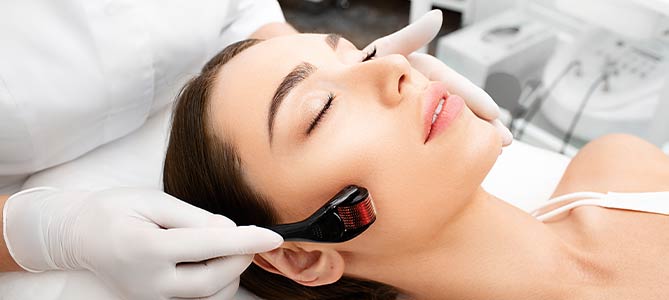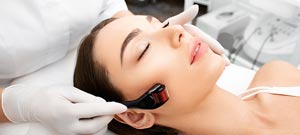 Table of Contents:
What do you need to know about microneedling?
What are the advantages of microneedling?
What is the longevity of microneedling?
How long does it take to see results from microneedling?
What do you need to know about microneedling?

Microneedling is a cosmetic procedure primarily used on the face to treat and reduce the appearance of large pores, scars, and wrinkles. It uses a roller with tiny microneedles on the end to prick the skin being treated. These tiny pricks go below the surface of the skin to stimulate collagen and elastin production in the deeper layers of tissue and naturally make the skin firmer, smoother, and more toned. Collagen production decreases as we get older, which leads to our skin aging, so by stimulating collagen production, the skin will take on a more youthful appearance. The collagen and elastin will also heal the skin where it was pricked with the microneedles and fill in the holes left behind, which helps to smooth out wrinkles and fine lines. Microneedling is a quick procedure that usually takes less than half an hour and is performed by an experienced medical professional. The medical professional will most likely spread a numbing agent over the face to help with the discomfort of the treatment.
What are the advantages of microneedling?

Microneedling is a non-surgical treatment that can be performed as an in-office procedure through a certified and trained aesthetician. The treatment is quick, taking less than half an hour, with minimal downtime. Due to the nature of the treatment, the client may experience some bleeding, swelling, or potentially bruising on the treated area but it will clear up after a couple of days. Microneedling stimulates the body's natural production of collagen and elastin which slows down as we age and is considered a minimally invasive treatment. Microneedling is safe for most clients as there is no risk from a substance being injected into the body. It is also significantly less expensive than laser therapy treatments and is a better treatment choice for individuals with darker skin tones. As microneedling doesn't use heat, there is no risk of uneven skin tone as a result of treatment.
What is the longevity of microneedling?

Unfortunately, microneedling is not a permanent solution to treating fine lines and wrinkles on the face and additional follow-up treatments will be needed to maintain results. Each client's results and the longevity of their results will be different based on how their body heals itself. A maintenance plan will be needed to keep the skin looking its best. Microneedling treatments can last roughly 3 to 4 months, so clients should anticipate needing 3 to 4 treatments a year. Having the proper skincare routine at home will help to increase the effectiveness of the treatment and prolong the results. The medical professional performing the procedure will be able to provide you with a treatment and maintenance plan, letting you know how long to go between treatments and what skincare regime to follow between treatments for the best, longest-lasting results based on your unique situation.
How long does it take to see results from microneedling?

Each client's needs and results are going to be different from microneedling and some people may notice changes immediately following the procedure, while others may not. However, the most dramatic results will be visible in clients after about four to six treatments, which happens over the span of several weeks. The prolonged period to see full results is because the body is healing itself, which takes time. Everyone heals at a different rate, so this will also impact the amount of time needed to see results from microneedling. Deeper lines and creases in the skin will also take longer to see noticeable results due to the depth of the lines.

If you are looking for a med spa near you Prime Skin & Laser is the right place for you. For more information, contact us or schedule an online appointment. We are conveniently located at 5748 N Canton Center Rd, Canton, MI 48187. We serve clients from Canton MI, Westland MI, Plymouth MI, Wayne MI, Superior Charter Twp MI, Frain Lake MI, Romulus MI, Belleville MI, Ypsilanti MI, and Van Buren Charter Township MI.